No matter what industry your organization is in,
your technology is mission-critical.
Computer networks have become central to our communication. Multi-vendor, multi-platform, multi-location, wired and wireless configurations place extreme demands on IT staff.
The more technology is expected to do, the more complex it becomes. And today networks do it all. Business enterprises and educational organizations of all sizes depend on their technology for everything from in-house administrative and sales functions, to global information access and critical manufacturing processes.
That's why we're here.
We help your network work well, so you can work more efficiently.
We provide network support, from cabling, design and installation to maintenance and 24×7 monitoring, for much less than the cost of adding in-house resources.
Supporting our clients is our passion.
Network Engineering and Performance Management is what we do.
With Surazal's Network Services, your organization will gain: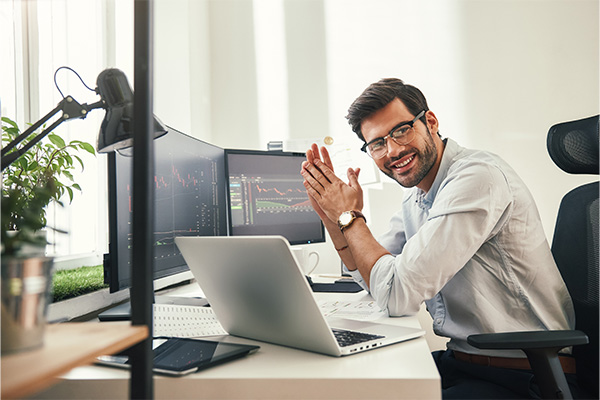 Accuracy and Speed
Emerging technologies such as Internet of Things (IoT) will result in an increase in the number of endpoints. IT infrastructure must keep up with constantly changing applications, services and business processes.
Simplicity and Accessibility
As IT becomes more integrated with business models, Our Surazal team can simplify and automate your network operations and lifecycle management to prevent wasting time with routine management tasks.
Security
An organization's network is the first line of defense against emerging cybersecurity threats posed from increased mobile traffic, cloud storage and IoT technologies.
The networks we build are designed to work well,
so you can work better.
We use equipment – routers, switches, firewalls – that we know will maximize performance and throughput. Our networks are robust, secure, and dependably efficient.
Equipped for Efficiency Full Coverage
As Wide Area Network specialists, we offer a full range of network services. In addition to installation and integration, we provide on-site and remote network management with our Surazal Enterprise solution, portal-accessed network management with Surazal SSP, and specialist consulting. One thing all our services have in common is our high personal involvement – your network is our business. Together with our virtuosity in WAN technology, this assures you of the highest quality of service.
Network Engineering Services for complete solutions:
Network Services:
Installation and Integration
Site Surveys (wireless)
Network Health Audits
Troubleshooting and Protocol Analysis
Staging and Configuration
Network Inventory
Network Rollouts and Project Management
Network Upgrade
SURAZAL SSP
Unified Communication Services:
Voice Switch with Analog
Digital and IP Phones
Voice Over IP Gateway
Servers and Phones
Integrated Messaging with
Email, Voice and Fax
Cabling Services:
Copper
Fiberoptic
Coaxal
Voice, Data & Video
Security Solutions:
Firewalls/IPS
VPNs
Web
Web Filters
Technical Certifications & Credentials
Our Engineering Credentials
At Surazal Systems our network engineers and technicians are experienced and certified network installation specialist.  We are experienced with a broad range of business sizes, environments and industries.  Our expertise includes support of high bandwidth demanding LAN and WAN environments.  Our certifications and relationships with industry leading vendors such Cisco, Juniper, Avaya, and Microsoft gives us access to high level support and state of the art networking equipment.
We bring the best technical and management talent to each project.  The expertise and experience of our Project Managers, Design Engineers and Technical Specialists ensure that each solution is completed on time, on budget, and to the expectations of our customers.
Certifications
Surazal Systems has partnered with leading IT Manufacturers to provide our customers, with quality, reliable, networking equipment.
Our network engineers have an average of 15 years' experience, installing and integrating networking equipment. They hold advanced degrees in Information Technology, Computer Engineering and Industrial Engineering.
We hold several manufacturer and industry certifications such as:
Cisco:
CCIE – (Cisco Certified Internetwork Expert)
CCNA – (Cisco Certified Network Associate)
CompTIA:
Network Plus – Vendor Agnostic
Acronis

:
Associate Advanced Backup

A

ssociate Advanced Disaster Recovery
GoGuardian:
Juniper:
Elite Partner
JNCIA – ER – Enterprise Routing
JNCIA – EX – Switching
JNCIA– Junos
JNCIA – MistAI
WX – WAN Optimization
Sigma Six:
Greenbelt – Operational Quality Improvement
Google for Education

:
Contact us to see how we can improve
the functionality of your organization